The advent of mobile phones and smartphones has sparked a drastic paradigm shift, as these technologies are making life faster and easier than ever before. It is also changing the way we make payments.
E-wallet and other mobile payments (e.g. PayPal or WeChat Pay) are replacing cash or paper money on a global scale, allowing customers to make payments by connecting the e-wallets with customers' bank accounts. But why?
The APAC region has always had to be innovative, whether through lack of funding or slow regulation. The increase of popularity of wallets is no different. It allows ease of transactions without needing to wait for changes in policies which will allow for other means of payments (Credit cards, etc) to become more mainstream.
In some markets, the popularity is due to the ability of the consumer to use cash to top up, skirting the use of the banking system altogether, which allows them to avoid an institution they don't trust to begin with.
Below, we'll break down in more detail what's causing the rise in e-wallets in Asia, and how global merchants can avoid losing market share to competitors by taking a more local approach to their payment method portfolio.
Asian E-Wallet Market Overview
The mobile payment sector has gained huge popularity in Asia, the most populous region of the world, and the trend shows no indications of slowing down. Major countries of the Asia Pacific region such as China, Japan, India, and Malaysia are converting into cashless economies and are evolving into the global leaders of the e-wallet market for many reasons such as government support and advocacy of cashless transactions and the rising popularity of business models (such as rideshare) that rely upon this technology.
Research suggests that Smartphone users in the Asia Pacific region will display an increasingly stronger preference for mobile payments as compared to the worldwide average. Initiatives such as open banking have influenced technology-friendly regulatory shifts that make it easier for companies to offer e-wallet to consumers. E-wallets also facilitate global commerce, allowing transactions to occur in real-time. This sector has great opportunities to flourish.
China is setting an example of successful adoption of e-wallets, comprising a 50% share for the entire global mobile wallet market. Research by Global Data forecasted the growth of the E-wallet market for the Asia Pacific region, indicating that it will grow up to $2.3 trillion in 2022 based on data from a consumer payment insight survey. While the COVID-19 pandemic will ultimately impact this forecast, the overall trend is still expected to be positive.
The most popular e-wallet services in the Asia Pacific region are: WeChat Pay, Alipay, phonepe, paytm, Go-pay and RuPay. Multiple reasons contribute to the popularity of e-wallets across the Asia Pacific region.
Increase in the number of mobile phone and internet users
Strong economic growth has increased the numbers of mobile phone and internet users, in turn making the digital payment sector attractive and profitable. Asian consumers have enjoyed improvements in their standard of living, increased spending power, and an affinity for their SmartPhones. This has created an ideal situation for e-wallet market players.
The large consumer-based market has inspired many companies to provide fast, affordable internet service. The rapid increase of mobile and internet users has inspired the cooperative efforts and financial investments of banks, telecommunication companies, transaction providers, tech firms, and remittance players to establish the fintech industry, including the e-wallet market in Asia.
The e-wallet industry has provided simplicity and ease in making transactions online, driving further consumer adoption and growth. It's not uncommon for Asian consumers to complete transactions on their SmartPhones even when visiting a physical location, and even more common online. The Asia Pacific region has set the pace for popularity across the world.
The emergence of the e-commerce market and online shopping
The e-commerce market earned great popularity in this region. Its quick growth in emerging economies of Asia has created a strong demand for the e-wallet market as consumers are choosing e-wallets over traditional payment methods for their online shopping needs, including transactions initiated at physical locations but completed online.
E-commerce is adding value; it has become the support system for the e-wallet market. That is why E-wallet service is more popular among the customers of e-commerce.
According to the previously mentioned Global Data report, China is leading in the E.Wallet market of this region. A huge driver of Chinese consumers' early adoption of e-wallets is that two of its most popular services, WeChat and TaoPay, offered e-wallet options that its customers embraced.

China-based Alipay is currently a key industry player. It is the most popular mobile payment method for online transactions in Asia, with reports showing that an overwhelming majority of Asian consumers in China alone use WeChat or AliPay as their primary payment method. In one of the most populous regions in the world where SmartPhones are ubiquitous, this is highly significant.
The other big e-commerce players, such as Ola, Flipkart, and Alibaba, are also playing an important role by offering new products to provide flawless payment options to their customers. They are also investing heavily in developing their own proprietary e-wallets.
As a result, competition in this market is urging financial service providers to make better products catering to customer preferences. This explains why, as previously mentioned, more than 50% of e-commerce transactions in China are paid by e-wallet.
Consumers in the Asia-Pacific region are showing a growing preference for e-wallets, finding that they provide a better online shopping experience. This market is positioned for continued profitability and growth.
Government Support
The Public Sector in the Asia-Pacific region is backing the e-wallet market. India, China, and Japan in particular are converting into cashless economies.
For example in 2015, India started the campaign of Digital India. The main objective of this campaign was to convey government services by utilizing digital channels. In this regard, the government of India worked with stakeholders such as banks and financial institutions to deploy systems for financial services. Promoting the use of mobile wallet services over traditional currency allowed the mobile wallet services to grow exponentially. The campaign yielded quick and positive results and effectively familiarized people with the digital world.
The economies of China, Japan, and Malaysia are also supporting this sector, taking significant steps to fuel its growth. This support sets the tone for advanced e-wallet adoption opportunities in this region.
The Federal Government of Malaysia announced a revolutionary plan to boost the e-wallet sector that involves investing 40 million MYR to incorporate three E-wallet companies. China is more concerned about regulating this system to ensure online safety for consumers. Other growing economies of Asia,, such as Singapore and Thailand, are encouraging cashless transactions by introducing a system of PromptPay and Pay Now. These initiatives by the governments across the Asia-Pacific region have had a positive effect on the increasing popularity of the e-wallet.
Challenges for the future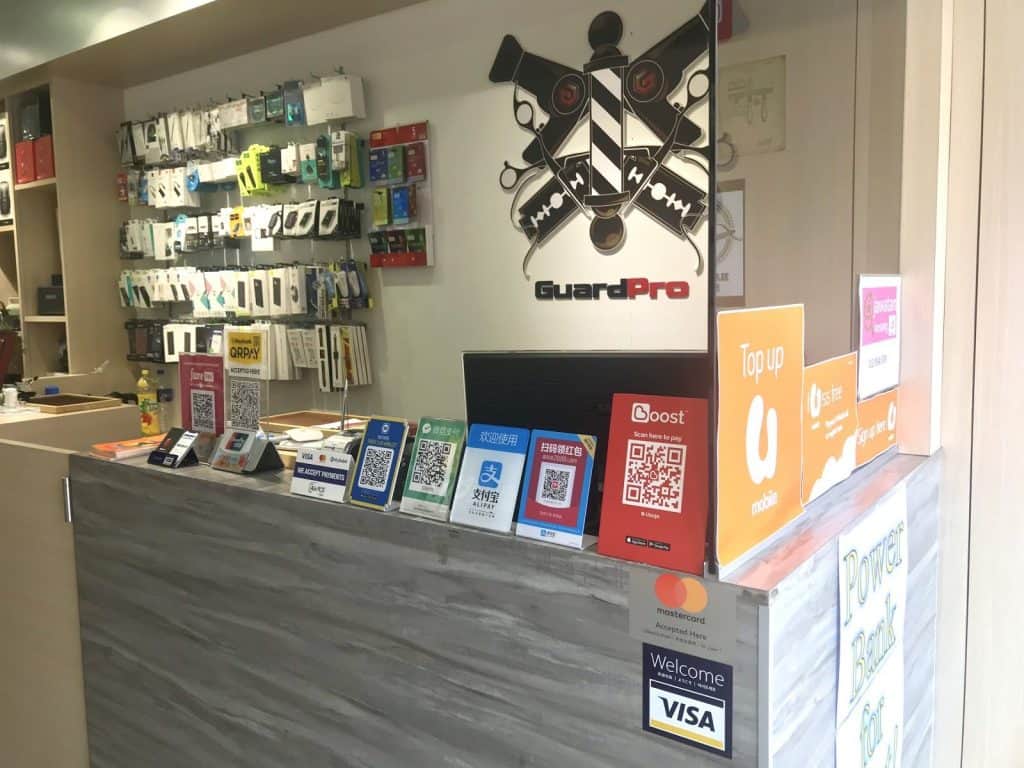 No doubt, e-wallet has a strong future outlook, but there remain challenges that can impact its popularity. Online safety and security is critical and is a major concern that could hinder the success of e-wallet in Asia. Threats of hacking, viral attacks, leaked data, and fraud make any online transaction vulnerable.
Reports of e-wallet customers across the world, including China and India, facing financial loss due to these online security risks have tainted the reputation of e-wallets. Also, the e-wallet industry still faces competition from other forms of payment, including paper money, credit cards, and debit cards
Many economies of Asia, such as Singapore, still have more marketplaces for credit and debit cards as compared to e-Wallet. Paper money also remains the most popular option in areas such as Pakistan and Bangladesh where people have not developed a positive perception of digital payment options. While the overall popularity across the Asia-Pacific region is going strong, there are still some sectors that are still far from market penetration.
With the onset of global merchants such as ASOS, Netflix, Facebook, Airbnb, etc. It's becoming increasingly important to localize the payments process in order to tap into the potential of the biggest growth market. local e-wallets rise, are a must for merchants aiming to grab a hold of local market share.
Conclusion
Emerging economies of the Asia Pacific region are leading the global e-wallet market, driven by ever-increasing numbers of mobile internet users. The success of the e-wallet or mobile payment industry is contributing to economic growth as well, including the advent of fintech-based companies. At the same time, there are some challenges for its adoption, such as strong competition with traditional payment methods: paper currency, cash cards, and debit cards. Security is also a concern.
Therefore, it is important to continue to prioritize and improve upon security as well as innovations and growth. The consumers in the Asia-Pacific region demand an easy payment method that they can feel confident using.
Lastly, merchants who aim to be successful by gaining market share in this region should take a local approach to allow for increased trust and ease of purchasing for new shoppers within the region, as the new generation of shoppers have more choice for purchasing, with local payment methods sometimes being the deciding factor in this process.
Thank you for reading, if you enjoyed it, feel free to share it with your network or subscribe to my newsletter. Let me know what you think by reaching out on Twitter, Linkedin, or at DataBright.