Refunds are an unavoidable aspect of conducting an ecommerce business, even if you offer the best products at the best prices with the best service. No e-tailer is exempt, including those offering custom-made products that the customer may have designed themselves.
Kristen Pinkman, an e-commerce expert for the popular Ecwid platform, details some of the top reasons for returns in online stores, ranging from common issues such as ordering the wrong size or returning a gift to intentional (and unethical) customer behaviors such as fraud and "wardrobing."
Keeping in mind the different reasons a customer may return an item will help you to stay on top of your refund rate. A zero refund rate is unrealistic, however if you properly manage this risk you can prevent refunds from getting out of control. Here are a few tips ecommerce store owners can use to manage refund rates.
Offer the right products for the right audience.
Once we take away all the various layers of a strong business model, the most basic element is the product. Product mix is at the core of every business. Obviously, without products (whether physical goods or services), there can be no business. One of the most critical business decisions an entrepreneur must make is deciding on what products to offer.
Once the product mix is established, leaders must identify the audience for the products. Most products appeal to customers with highly specific preferences and needs. Yes, there are some products that cater to universal needs, but even then, there are factors that appeal to some consumers more than others.
Knowing what products to sell in your ecommerce store and who your target consumers are will set the tone for a successful launch and successfully building a solid customer base from the beginning. Trying to be all things to all consumers can set your business up for failure that ultimately contributes to issues such as high refund rates. The best option is to focus on the demographics who want and need your products and on giving them what they are looking for.
"The retail industry has its own headache: it loses $16 billion a year to customers who buy clothes, wear them with the tags tucked in, and return these secondhand clothes for a full refund."
-Dan Ariely, Professor of Psychology and Behavioral Economics/Duke University; TED Speaker
Set proper expectations and meet them
If you have properly targeted your consumers and gain a true understanding of and relationship with them, you will become familiar with what they want in a product and the customer experience they expect of you. While no two people are exactly the same, customers that share certain affinities also share common preferences. 
As an e-commerce store owner, you can position your store for success highlighting how your products offer what your customers are looking for. Your marketing and promotion efforts should sell the benefits of buying your products from YOUR store.
Over-selling, exaggerating, or misleading customers through "bait and switch" or similar practices will hurt your business in the long run. Not only will you risk losing any trust you managed to gain, but the viral nature of the internet makes it easy for a dissatisfied customer to post negative ratings and reviews that can escalate into a marketing disaster overnight. A rumor can cause lingering damage despite being completely untrue.
You can proactively avoid customer disappointments, misunderstandings, and backlash by setting honest and balanced expectations upfront and delivering on them from checkout through delivery.
Keep payments in your ecosystem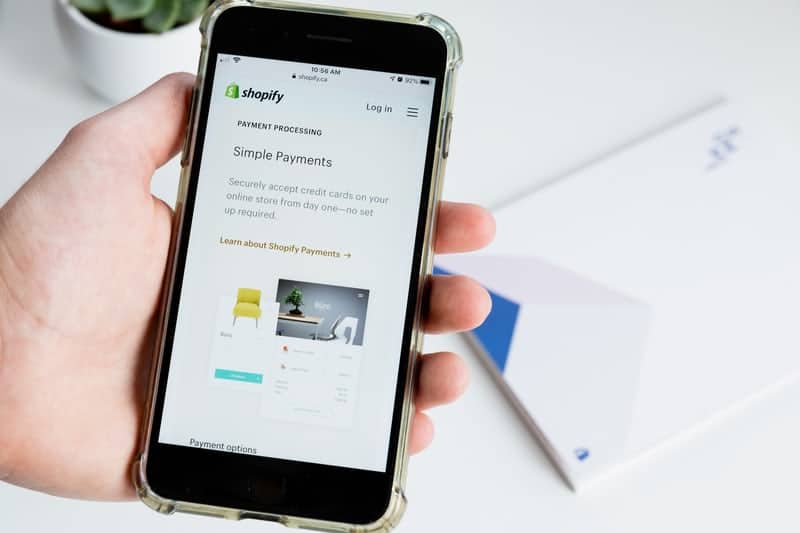 It's is a good idea to have options available, so you may want a policy that allows customers to receive store credit as an alternative to refunds.
This gives you the opportunity to help your customer see the value in your products or services and trust you again. It's also a great way to upsell customers as having store credit incentivises them to purchase other items – increasing the order size.
Unfortunately, not every customer refund is for valid reasons. Some consumers make purchases with the upfront intention of requesting a refund after using the goods for a short timeframe. They may buy clothing or accessories to wear to a high-end event, purchase home goods to impress party guests, or use stolen gift cards to buy items they can attempt to return for cash. Dishonest, unethical consumership is a reality. While ecommerce stores are safe from the threat of retail theft in the traditional sense, they are vulnerable to forms of theft such as "wardrobing," also known as "return fraud," or using stolen payment methods to buy goods specifically to return for legitimate cash (a mild form of money laundering).
Many solutions for unethical consumer behavior point back to having a good returns policy and enforcing it. Some options include returning items for store credit or exchanges only, limiting the timeframe for refunds to 30 days or another reasonable timeframe, or limiting the number of refunds to the same customer within a specified period. Major retailers track returns data and may ban customers who abuse this process. There is no one-size-fits-all approach to handling this business challenge.
Going back to the basics, knowing your products and consumer base can guide your decision-making regarding the right returns policy for your ecommerce store. You can create a policy that doesn't enable consumers to return items based on qualities characteristic of your products, for example. The best refund policies balance your accountability for unexpected issues with your products or delivery with protecting your business from fraud or abuse.
Use technology effectively.
E-commerce offers the convenience and privacy of shopping from home. However, it does not offer the option to touch or see items in person, so some things can be left to the customer's imagination. One way to help customers to gain a better sense of what you are offering and how that will look in the "real world" is to integrate technology with your online store to fulfill some of the roles a traditional retail salesperson would normally assume.
There are apps such as Size Me Up that help retailers to better customize their clothing size options to accommodate real-world consumers and better translate their sizes to the standards of various countries. There are room designer apps used by wayfair that help consumers to preview furniture options and layout before making major decisions. It's well worth the investment to maximize the ever-evolving selection of apps and plugins available for online stores so that you can help potential customers to make better product selections.
You can further add to the shopping experience by offering interactive chats, both live and via chatbots equipped to answer common questions. While it is still good customer service to offer a "contact us" page where customers can get a personalized response within the next day, having the option for questions to be answered real-time helps to fulfill the role of a retail salesperson.
Consumers like the speed and convenience of shopping online. However, if a customer is in the mood to shop but ends up having to pause the experience to wait for a question to be answered, the opportunity for a sale may not be there when that answer finally comes. Your potential customer may easily move on to the next website and make a purchase there. Don't take that risk!
Similarly, customers need to be able to initiate and complete a smooth transaction while they are actively engaged in what you have to offer. Providing simple, readily-available payment options that customers are already comfortable with, such as e-wallet or mobile payment options, can mean the difference between a visitor leaving your site with an order on the way or moving on to another website. Other benefits include lowering cart abandonment, a pre-established process for refunds and credits, and providing a more customer-friendly shopping experience that can drive repeat sales.
Making it simple for consumers to complete a transaction on your site helps you to employ the power of impulse buying and gives you more opportunities to upsell while you have the consumer's active interest while giving them a safety net in the event that they later develop buyer's remorse.
Strategic use of relevant pop-ups featuring items that can complement what your new customer has already chosen can drive your sales. Much like a salesperson would do, your website can be designed to encourage higher sales per transaction. Not only that, but you can gain the trust you need from your customers to set the groundwork for strong B2C relationships.
Just consider how many items shoppers add to their carts at physical stores simply because they are strategically offered during the checkout process or times when a salesperson recommended the "perfect" jewelry to coordinate with an outfit. With skillful execution, you can create this same effect on your e-commerce site.
As a bonus, you will also benefit from features Payment Service Providers can offer, such as online security, refund/returns processing, and administrative support. With the wide range of PSP's available, companies like Apexx, who have adopted a merchant-centric approach, are growing in popularity with SME's and Enterprise companies.
Once a customer has enough confidence in you to be receptive to your recommendations, that same customer will be more likely to work with you through the refund process should the need arise. A good customer experience upfront can later impact how a customer perceives an issue in the future and if that customer allows you to resolve it. A customer who has doubts about your e-commerce store upfront may perceive any issues as a reflection of how you operate, while a customer with a favorable impression of you will perceive issues as exceptions to the rule that can be fixed. Establishing good faith is best accomplished while things are going well; once there is a concern to address, it may be too late.
As the marketplace for e-wallets and other mobile payment options continues to grow and evolve, now is the time to get on board with this growing trend that is positioned to become the "new normal."
Create and enforce an effective return policy.
We've all made purchases that seemed to be good ideas at the time but later had to be returned for one reason or another. Sometimes it's a matter of fit, a gift that wasn't quite right, or an unexpected issue with the product (e.g. wrong color, defect, shipping damage, etc.). Good retailers must accept that this is the nature of the beast and act accordingly. Every online retailer should have a clear, reasonable, and fair process to handle customer returns and seize the opportunity to demonstrate strong customer service skills in the process. Top ecommerce blog BigCommerce shares some tips on how to write and promote a returns policy, including the example of an old LL Bean return policy that allowed a customer to return a centuries-old item, demonstrating the importance of having a good returns policy in place.
If handled properly, a customer refund does not need to be the end of the customer relationship. In fact, treating the customer well throughout the returns process can actually reassure the customer that you care about their business and welcome their continued patronage. How you solve a problem can be more memorable than the problem itself – be sure that you leave your customers with positive memories that they can share with others.
Engage in continuous improvement and offer excellent customer service
Even if you find your business thriving and seem to be winning in every category, you can never rest on your laurels. Success is a static state – it requires both proactive and reactive measures to establish and maintain it.
With this understanding, continuous improvement is a must. You need to track both the hard data, and statistics and the soft feedback from your customers. This means tracking sales, patterns, profits, customer reviews, and refunds. Look for patterns that can tell you key areas of improvement and ways to fine-tune your marketing and promotions efforts to bridge the gap between customer expectations and reality that may be driving your refund rates. Some things are beyond your control, but there are many that are. It may be something as simple as changing your product descriptions or, in extreme cases, rethinking your target demographics. At any rate, you should always be analyzing your data and taking direct, timely actions to create the narrative you envision for your ecommerce business.
Stellar customer service also comes into play when it comes to refunds. As previously discussed, a refund can be an unpleasant transaction that leaves a customer disappointed and unwilling to do business with you again or it can be your chance to shine. You can save the customer relationship by showing them the same energy you had when they were making their original purchase. When a customer feels the need to request a refund, you can use the opportunity to demonstrate that you stand by your products and that you value their business. Regardless of the decision you make and how you actually handle things, your customer will come away from the interaction with a story to tell about you. While you can't please all of the people all of the time, at least make your best effort to give your customer a positive impression of how you do business.
Do not ignore the power of consumer feedback sites. Again, you cannot control every single narrative but you can at least show that you realize how valuable your customers are and are willing to take ownership of your customer's satisfaction. If you see negative comments on these sites, do not hesitate to acknowledge them on the same platforms.
Not every consumer is comfortable initiating a return or feels that it may be too much of an inconvenience to go through the process, but it only takes a moment to share a review online. When you notice a negative online review, handle that online complaint demonstrating the same courtesy and professionalism that you would handle a direct complaint or refund request. Acknowledge the customer's pain, note that you do have a refund policy, and invite the customer to reach out to you for immediate follow-up.
In closing
Again, as long as products are available to be bought, there will always be a percentage of transactions that will be reversed. Hasty decisions, lack of understanding, inaccurate expectations, product defects, and customer dishonesty are among the vast array of reasons for refunds. This is a reality that comes with the territory for retail.
Thank you for reading, if you enjoyed it, feel free to share it with your network or subscribe to my newsletter. Let me know what you think by reaching out on Twitter, Linkedin, or at DataBright.